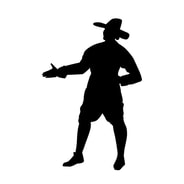 Meetings
Our meetings are held twice a year, typically on the first Saturday of May or June and the first Saturday of November. Check back as the date approaches.
A "Meet & Greet" segment begins at 10:30 am. The actual meeting begins
at 11:00 a.m. and typically ends between 1:00 & 2:00 p.m. In addition to a presentation, we share a meal. The cost of the meal is currently $30.00. Lunch is served by the staff of the Sunnyside Country Club where our meetings are currently held.
Our next meeting will occur on Saturday, June 3rd.
Sunnyside Country Club
5704 E. Butler Ave
Fresno, CA 93727
Presentations